Children's Hand Painted Furniture & Personalized Gifts

Furniture for Children, Unique Gifts, Children's Step Stools, Children's Room Decor, Child's Table and Chair Sets, Decorative Room Accessories, Bedroom Lamps, Handpainted Wastebaskets, Growth Charts, Children's Toycarts, Children's Bookends, Clothes Stands
The Next Generation specializes in Handpainted Children's Furniture, Hand Painted Nursery Furniture, Children's Hand Painted Room Accents and Children's Personalized Gifts.

We are a company that cares for each and every customer. To compliment our large selection of Children's Hand-Painted Furniture and Personalized, Hand-Painted Children's Gifts, we offer a wide selection of design patterns in your choice of colors.

At The Next Generation, each customer receives special attention and friendly, helpful service to make their purchase the perfect choice. Our Affordable Prices on Children's Furniture & Unique Gifts, our attention to customer satisfaction and Personalized Service sets The Next Generation apart from our competitors.

We hope you, too, will become one of our many loyal, repeat customers. Feel free to browse The Next Generation's wide selection of Children's Wood Furniture, Personalized Children's Gifts and Decorative Room Accessories. Our children's products and gifts are especially suited for babies, toddlers and older kids.

Read what our customers have to say about The Next Generation…

Choose your children's gifts, select your favorite design and pick your colors!

Products such as wooden step stools (make great "potty stools"!), musical jewelry boxes, ceramic banks, children's clothes trees, growth charts, corkboards/calendars, childs vanities, child's table and chair sets, toy chests, toy bins, children's lamps, children's rocking chairs and rocking horses for kids are just a few specialities from The Next Generation.

Keep in mind that our large selection of hand-painted designs can be put on any of our children's products in colors which allow you to select exactly what you want in decorating your nursery or child's bedroom or playroom. Custom orders are always welcome. If you have an idea for a new design, don't hesitate to drop us a line and tell us about it. Who knows, it might just become everyone's new favorite design choice.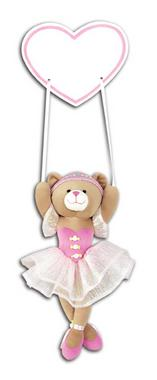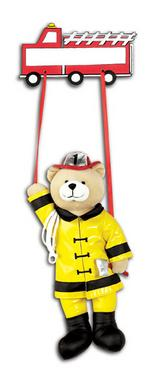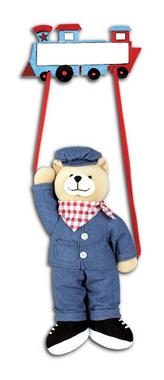 Features:

bear_heart.gifMORE SPECIAL SAVINGS FOR FEBRUARY!!
Check out our brand new specials for February.
Save on two of our most popular items: Musical Jewelry Boxes and Ceramic Banks
Just in time for Valentine's Day. Perfect for your "little" sweethearts. Buy now and take advantage of great savings.
LIMITED TIME ONLY!
Send your love this Valentine's Day with a unique gift especially for Your Special Someone. A special gift like that lasts much longer than a foil-wrapped chocolate candy.
For a limited time, while supplies last
Place an order of $75 or more and receive a Free Gift With Purchase. Valid February 1 – February 14.
Be sure to check out the details of this great offer. It's a gift that Moms and kids can both appreciate.
NEW PRODUCTS ON PARADE!!
Check our our New Additions page for our complete catalog of newly available items.

NEW PRODUCT!
We are pleased to offer the newest addition to our product catalog. Our new selection of Room Name Plaques are a fun way to decorate any child's room. Each plaque features an adorable plush teddy bear dressed in a variety of styles to fit many room designs. Also, the large decorative sign allows plenty of space for personalization.
We have Baseball Player, Ballerina, Fireman, Train Engineer, and Soccer Player themes to choose from. Guaranteed to delight any child.
Quick Product Links
Children's Banks
Children's Bookends
Children's Ceramic and Wood Lamps
Decorative Clocks
Clothes Stands
Collections
Corkboards
Doll Furniture
Growth Sticks
Kitchen Play Station
Magazine Rack
Decorative Mirrors
Children's Musical Jewelry Boxes
Photo Frames
Rocking Chair / Horse
Room Name Plaques
Shelves
Wooden Step Stools
Children's Table & Chair Sets
Toy Chests & Toy Bins
Child's Vanity & Stool Set
Wall Plaques & Coat Racks
Handpainted Waste Baskets


Home | Products | Specials | Designs | FAQs | About Us | Links | Ordering Info | Contact Us